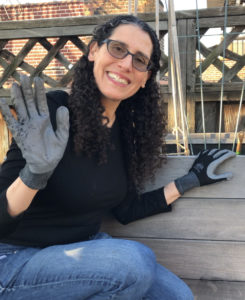 Science Explorers: Hands-on Science/STEM
Support your child's curiosity, and amazing questions, with hands-on Science/STEM at home. All classes taught live by STEM Inquiry's director, Stephanie Rose.
Virtual, weekly one-hour enrichment program
For ages 4 - 12 years old in different age bands
Highly engaging, hands-on, interactive
Problem solving, critical thinking, creativity, experimenting and enriching literacy and math connections
Materials included!
*See Current Schedule for recommended ages, dates and times.
"My daughter is absolutely loving the Science Explorers class. She loves science, and with less science in school now, this class really fills a need. She really enjoys the tactile building and creating. She looks forward to more experiments!"
P.S. 452 parent 
Subscribe to the Bite-Size STEM newsletter. Encourage curiosity!
Professional Learning
Engaging, interactive Virtual Professional Learning Workshops
In-Person Professional Learning Workshops to make the most of your outdoor spaces.
Popular workshop topics include:
Investigations in the Outdoor Classroom
Connect with Nature: Start Where You Are
Planting in Your Playground
S.T.E.A.M Exploration in the Playground
Custom-tailored workshops to meet your school's needs. Contact us.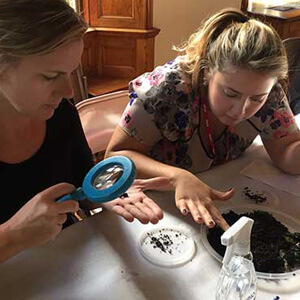 Spark curiosity and support science thinking — for children, families, teachers, and schools
About Stephanie Rose, Stem Inquiry Founder & Director:
"Stephanie is a thoughtful, responsive, talented educator who values what children have to say. She puts inquiry learning at the center of her work and encourages children to explore, discover, hypothesize and experiment."
Amy Warden, Director, Brick Church School, NYC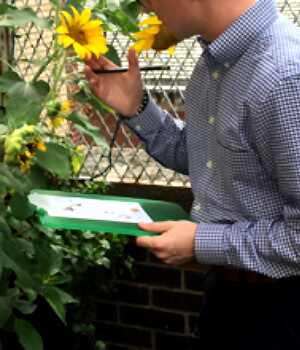 School Gardens
STEM Inquiry partners with schools to create vibrant Children's Sensory Gardens. Extend your classroom with safe, outdoor garden-based learning. Garden-based education programs spark children's curiosity about the natural world.